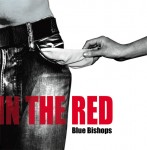 The release of the John Leckie and Stuart Epps produced album , 'In the Red' sees the Blue Bishops live backbone energy complemented by a top production team.
John and Stuart, having seen the band many times live, set out to capture that distinctive heartbeat that's been so successful at gigs and bring it out with a clear band signature in the production, allowing each track its own individuality but with a clearly defined Blue Bishop's style.
This is further underlined by the addition of keyboards on a variety of tracks played by welcome guests Rod Argent of the Zombies and John 'Rabbit' Bundrick, of Free – now a long serving member of The Who.
Buy the CD (£10 + £1.50 P&P – PayPal)