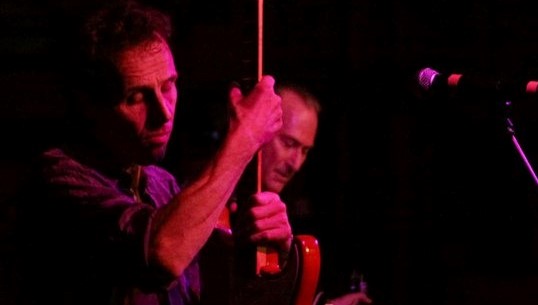 Over the years The Blue Bishops have built a reputation both for their studio albums and live performances. Acknowledged as one of the best live bands on the circuit, on first seeing them at the Bishopstock Festival in Devon back in 1999, Robert Cray remarked 'I will have to watch my back'.  Radio 2's Paul Jones has called their studio work 'Superb' and the music press has consistently praised the calibre of their recordings and live shows.
Consistently excellent reviews have followed them on tours and club appearances across the UK and Europe. With line-ups and guests that have included Martin Turner of Wishbone Ash, Jim Rodford  from Argent and the Kinks, Steve Rodford from The Zombies, Chris Hook from  Voyager, Martin Barre from Jethro Tull, Jon Noyce from Gary Moore's band, Rabbit from Free and Rod Argent of the Zombies, the band has, and continues to have the very best, world class talent to draw on for live work and recording. Their last album, 'In the Red' was co-produced by none other than legendary producers John Leckie and Stu Epps.
Geoff Grange and Simon Burrett, whose partnership has lasted over 20 years remain the core of the band. With world class players always heavily committed, Geoff and Simon have created a pool of top-flight musicians to draw on, so that, at any time, they can put on an uncompromising performance, including occasional re-appearances of Martin Turner, Jim Bryan, and Russell and Steve Rodford.