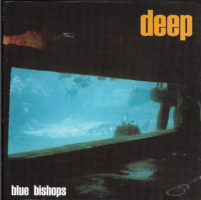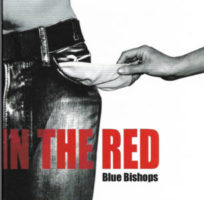 The Blue Bishops are delighted to be able to announce the RE-RELEASE of our 'deep' and 'In the Red' albums. It's a great honour to the band that both albums feature appearances from some world renowned players.
Up until now 'deep' has never actually been officially released and was only available at gigs for a brief period of time. 'In the Red' first came out 12 years ago but has never been widely distributed over a broad section of digital sites before. 
Listen to our albums on Spotify and Apple Music now!

'deep' features Martin Turner of Wishbone Ash on bass and a guest appearance of Martin Barre from Jethro Tull, alongside Geoff Grange on lead vocals and harmonica, Bob Sellins on lead guitar, Simon Burrett on slide guitar and John Fisher on drums. 'deep' was co-produced by Mark Tucker and Martin Turner.

'In the Red' features the late and great Jim Rodford of Argent, The Kinks and The Zombies on bass, guest appearances of Rod Argent of Argent and The Zombies and John'Rabbit' Bundrick formerly with Bob Marley, Johnny Nash, Free, The Who and Crawler on keyboards, along with Geoff Grange on harmonica, lead vocals and guitar, Simon Burrett on slide guitar and Justin Hildreth on Drums. 'In the Red' was engineered produced by John Leckie and Stu Epps.

You can now download these hard to find albums on the following sites: Spotify, Apple Music, iTunes, Tik Tok and Resso, Google Play and YouTube Music, Amazon, Pandora, Deezer, Tidal, Napster, iHeartRadio, ClaroMusica, Saavn, Anghami, KKBox, NetEase (beta), MediaNet
and more…

We do hope you'll take the chance to check both albums out while we're restricted in our live work.

STAY SAFE. TAKE CARE. ROCK ON.