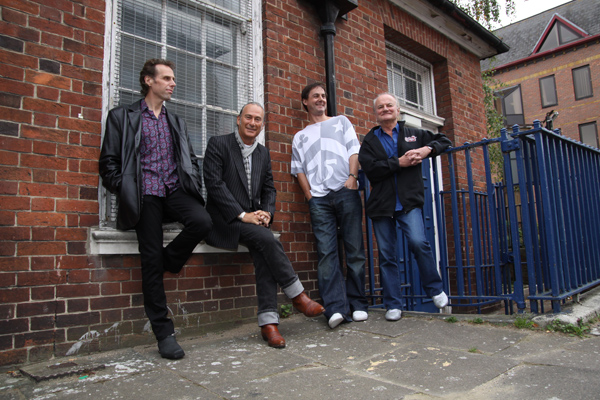 The Blue Bishops work at the rocky end of the R+B and Blues spectrum. Yet, at the same time, they are acknowledged for the sensitivity and dynamics of performances that can go from a whisper to a roar in just a few moments.
A career spanning over 12 years has seen them perform in every kind of venue and situation, anywhere from Holland and Hungary to Belgium and the Bahamas.
Their last studio CD, 'Deep', just like the band itself, has made an impression across the genre. On its release Blues in Britain awarded it a rare 9/10, Blues Matters nominated it among the top ten albums of the year and it's had airplay in several different continents on stations varying from the Classic Rock tradition to out and out Blues programmes.
This 'straddling' of different genres is in part due to the different influences within the current and past line-ups and the effect this has had on the band's original material.
Past guests and members include Martin Turner of Wishbone Ash, Martin Barre of Jethro Tull, Johnathan Noyce of Tull and Carmelo Luggieri, Kiki Dee's guitarist and co-writer and virtuoso blues guitarist Ben Smith.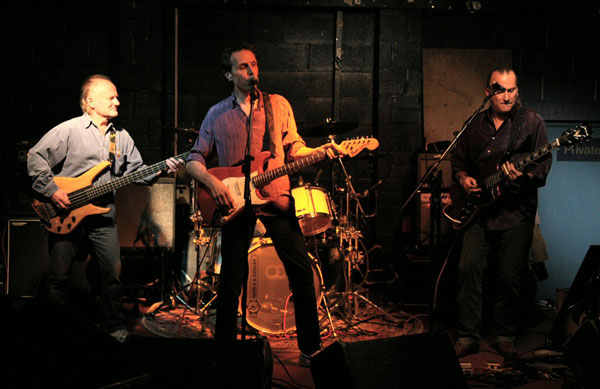 The current line-up brings together:
Geoff Grange, ever present lead vocalist, guitarist and harmonica player who has had a long collaboration with Bill Wyman and Nicky Hopkins, among many others.
Rock and Roll Hall of Fame member Jim Rodford on bass, formerly of Argent, the Kinks and the Animals, and currently combining a role in the Zombies with his Blue Bishops commitments.
Justin Hildreth on drums, whose world touring track record includes periods with Joan Armatrading, Thomas Dolby and Nina Hagen
Blue Bishops Founder, Simon Burrett on guitar and slide guitar and vocals, who started recording with Mike Vernon associate and Blue Horizon artist, Vaughan Rees in the late 60s, and went on to record and play in many bands on the London Rock scene, including seminal psychedelic folk rock outfit , Tony, Caro and John whose rare, collectable recordings are celebrated as some of the very best of their genre . Simon has recently guested as a vocalist on Martin Barre's acclaimed solo album, 'Stage Left'.
While many bands in the genres of music the Bishops span often depend on their versions of classic numbers, [The Bishops are not averse to covering a classic either, if they can put a distinctive slant on it] the majority of Blue Bishops material is original.
This originality has helped the band stand out among their peers and has been one of the elements that allow them to be equally at home at rock festivals as Blues and R&B events.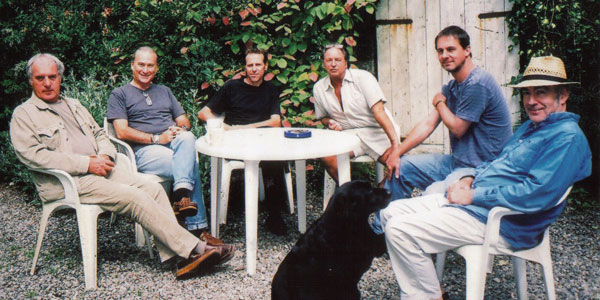 This has also been a factor in the latest exciting turn in the band's career, as world famous producer John Leckie, a friend of the band for some time, has produced the new album 'In the Red', alongside another studio legend, Stuart Epps, another long time pal.
John Leckie brings with him a fantastic track record of major productions, from working in Abbey Road, producing anything from 'All things must pass' for George Harrison and being 'tape op' on Argent's [with Jim on bass] 'Hold your head up', to 'The Bends' for Radiohead, and albums for Muse, Simple Minds, New Order and a host of other world famous acts.
Stuart's career has embraced a 20 year period with Elton John, and numerous hit albums with such artists as Twisted Sister, Led Zeppelin, Jimmy Page, Paul Rogers, Chris Rea, Kiki Dee and many others.
The appearances of Rod Argent [The Zombies and Argent] and John 'Rabbit' Bundrick [Free, The Who] on the album add a magical touch of quality and rock and roll heart on keyboards.
The new album 'In the Red' underlines the defining style and sound that gives The Blue Bishops their identity, and harnesses an energy that never fails to excite in the context of live performances.